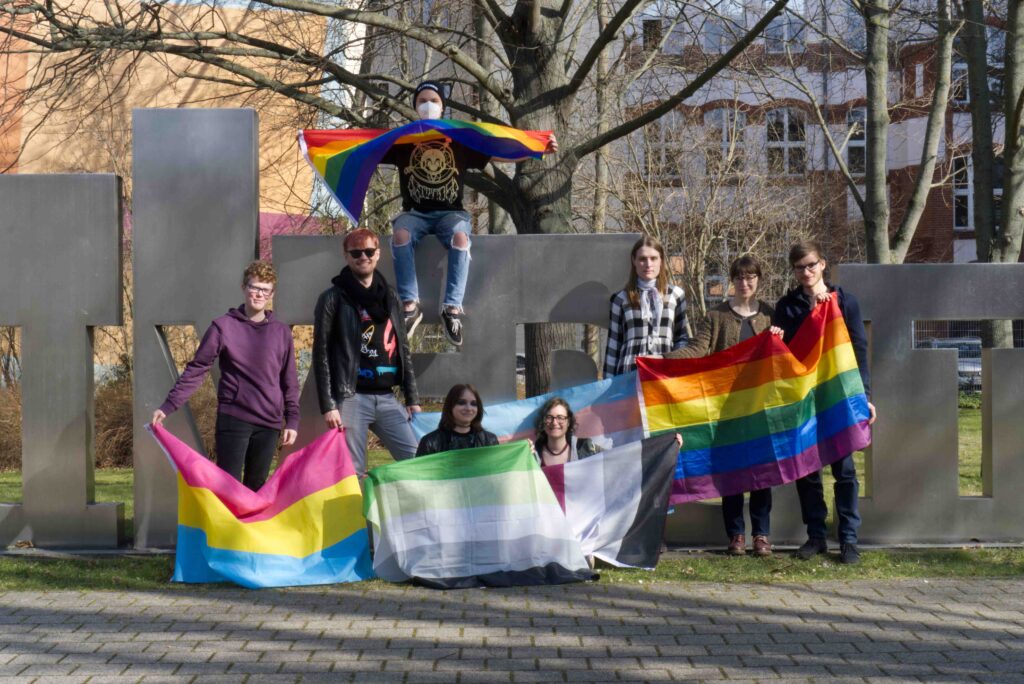 We are the queer student department of the OvGU – feel free to drop by one of our meetings or contact us if you have any questions. We are looking forward to meeting you.
Meeting
every Wednesday, 7pm Meeting Rooms
We get together as a unit to discuss concerns, plan actions and events, and evaluate past actions. Afterwards, the Stammtisch takes place with an open end – a cozy get-together to exchange ideas and get to know each other better.
Queer regulars' table

on Fridays, 6 pm Meeting Rooms
The regulars' table for all queers and allies who want to get to know each other but can't make it to the meetings on Wednesdays. Under "planned events" you can find an overview with the next dates and topics of the respective Queer Stammtisch.
Queer Students' Meet-up
Once every three months
The Queer Students Meeting is a networking meeting of the three queer university groups Queer Campus, OVGUpride and Queer² from Magdeburg. The meetings are announced in the calendar on the website and on social media. We meet once per quarter to exchange, network and relax.